Summer Games 2008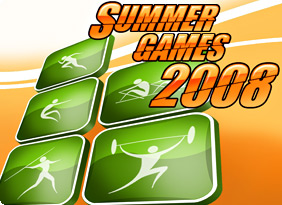 How to buy
Summer Games 2008
Summer Games 2008 is your chance to win gold medals, bring a victory to your national team, set a world record and become a champion competing with the best sportsmen in the world. There are no any boring rules or intricate controls, only excitement and fair play from the first second to the last. Make your own tournament, it's best way to spend time waiting for the real competition.

Summer Games 2008 includes 5 different disciplines which help you to show your talents and display your skills. The Special Training mode coaches you the finer points of the game. Doing the best in the Tournament mode you'll make you country a world sport leader. Playing Quick Game you instantly find yourself in the centre of a magnificent sports festival.

Summer Games 2008 - stake your claim for glory!


Features