Bravian Lands
Popletený čaroděj Starion chtěl pomoci svému království. Rozhodl se proto pro použití speciálního kouzla, kterým chtěl svou zemi preventivně ochránit, ale místo toho vyvolal z temných skrýší zlé démony a ti okamžitě kouzelnou zemi napadli. Osud obyvatel tedy závisí na vás! Projděte 16 nebezpečnými, ale nádherně graficky ztvárněnými misemi a vraťte do své země znovu klid a mír.
more…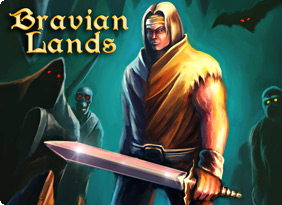 How to buy
Bravian Lands
Help brave Daryll to free the magical kingdom! His homeland is invaded with evil creatures and only you can stop them! The Bravian kingdom was small and quiet. One day Wizard Starion decided to cast a huge protecting spell. Unfortunately due to a mistake, the spell turned against its creator and indeed the whole kingdom! Ancient dark powers have risen from the depth of abandoned caves and volcanoes. Terrible creations invaded the Bravian kingdom. There is a young warrior amongst the survivors. His mission is to defeat the evil forces. Help him in this great mission!


Features
16 levels in 4 exciting locations: magic forests, ice caves, old crypts and lava mountains

Bonus items which will help during your adventure

Many different enemies and 4 huge bosses

Unique music theme for each location.